I'm too sad to say good-bye to August, because it's really good-bye to my birthday month and good-bye to summer… So, I'm skipping that part and belting out my excitement for a new month. September is sweet! Why you may ask? Well, I'm getting to that – but basically, lots of reasons a Heape of reasons. It's the start of football (both college & the pros). It's the fresh, crisp breeze that whispers "fall is here." It's the pumpkin spice scents and decor that we're all anxious to put out. It's when the leaves turn to yellows, oranges, and reds. It's when your craving for homemade goodies, such as cookies and pies takes over. It's tailgating and parties. It's bonfires and boots. Yep, I'm super excited about September.
As we step into September, I figured I'd give you a list of the many things (other than the things I listed above) we are looking forward to in this new month!
our 3rd road-trip, this time to Knoxville, TN
fantasy football, we both play & we're way too competitive with one another
college game tailgates
a 3 day weekend
finally celebrating my birthday with his parents and mine
maybe, just maybe finishing our gallery wall
a couple of our favorite friends' big day
Newlywed Game Night with our Sunday school class
hopefully a weekend at home, together
bonfires with friends, both new & old
new recipes
our 4 month anniversary
Sunday afternoons, cheering for the Falcons
rockin' my boots, scarves, and Roddy White jersey (not together!)
rereading The Great Gatsby, Justin and I both read this book in high school –  but with the new movie coming out, we decided to reread it, this time together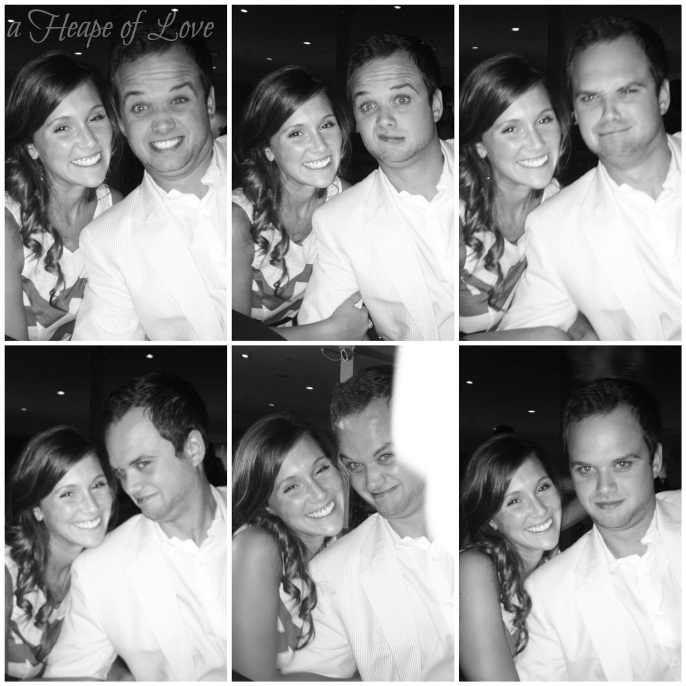 Don't you love the many faces of Justin Heape?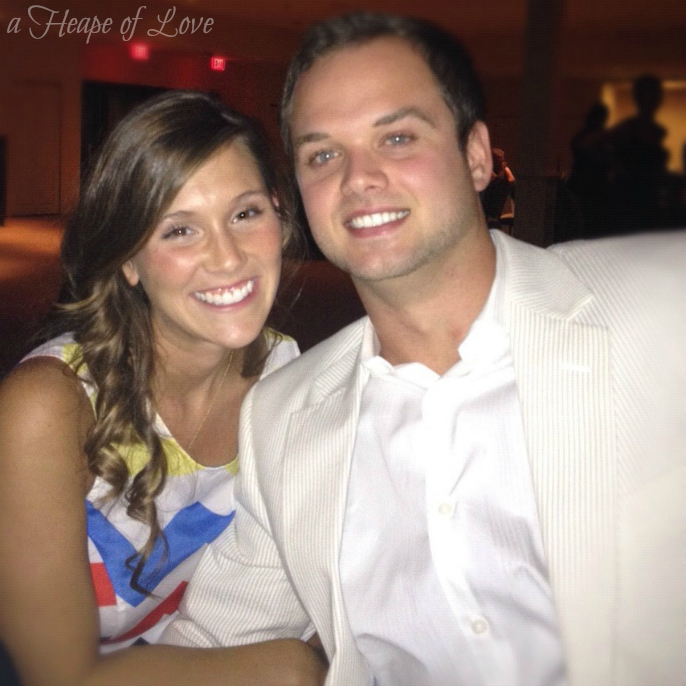 Above are the most current photos of the two of us together. They were taken at Shari and Jay's wedding reception last weekend (mentioned here). Photo courteous of Trae, however a big thank you to Carolyn for all of the failed attempts. Justin is notorious for making silly faces for photos.
We're kicking off September 1st with our road-trip to Knoxville. It's my first real trip to Tennessee and I can't wait to explore. We are taking suggestions for must-sees and good eats? What're your big plans for September? Is there anything specific you are looking forward to?
happy September,
the newlyweds