This week is bound to be a doozy, seeing as my Etsy shop is participating in a week long sale in Albany, GA. We've set-up a booth at The Consignment Sale, a bi-annual event for parents to consign their kids clothing, toys, and knickknacks. We're excited, but it's taken a lot out of us. Typically, we stick to custom orders (specifically wedding signs) but with this sale, we had to made a bundle of inventory. In addition, we're manning the booth in the evenings – which after working an 8 to 5, isn't a cake walk. We're hoping to break records this week and sell lots of our creations. (Fingers crossed, people! And prayers appreciated.) If you're in the area, be sure to stop by the old Bleeker Street building on US Hwy 19 South for some special Chevvy & Ron's pricing.
I said all of that to explain (or excuse) my tardiness on this week's recap! So without further babbling, here it goes.
Last Monday, Justin surprised me with a cookbook I've been ogling and some very special, Savannah inspired pot holders. I was so impressed and excited; he did good! To continue the birthday celebrations, J's parents, brother, and a few friends came over for these shrimp kabobs! They were a hit and oh, so delicious!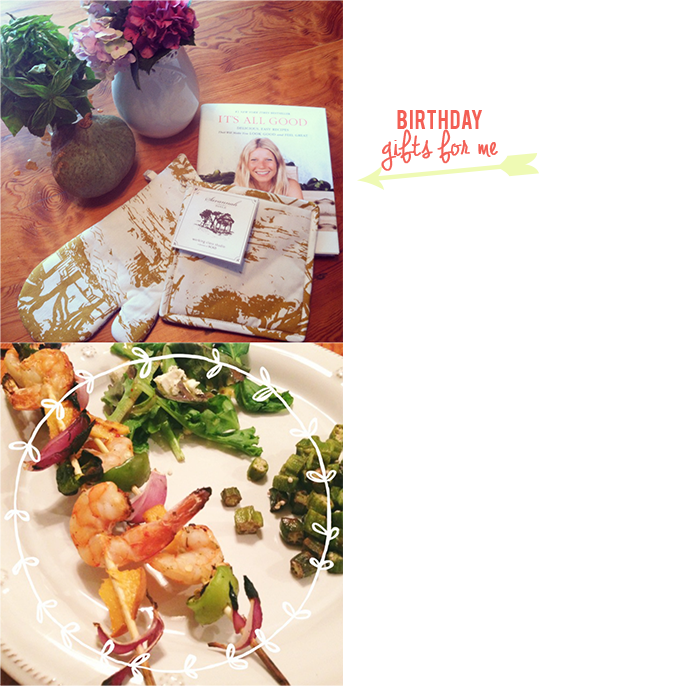 On Wednesday, our weekly CSA box arrived – in all it's glory. There is just something about opening my crate of goodness that makes me excited!
In preparation for our big sale (mentioned above), Mallory and I ordered new, business cards!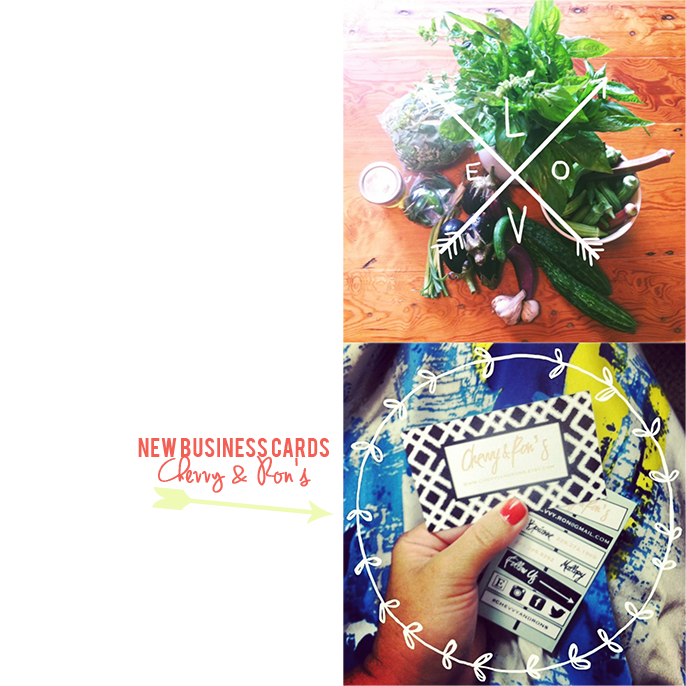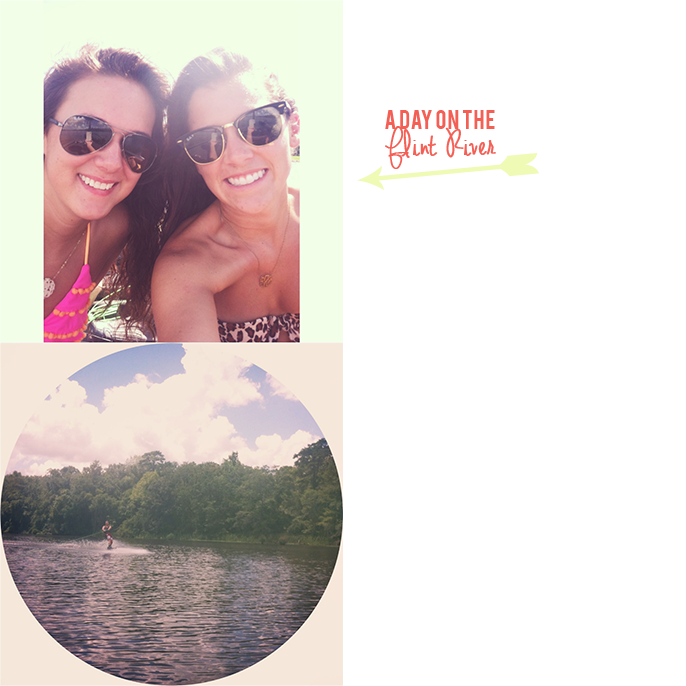 Over the weekend (sometime between prepping for The Consignment Sale), Justin and I found time to cruise the Flint River with the Glows. It was such a nice, relaxing, afternoon in the sunshine. The guys showed off their skills on the wake board, while Teal and I sunbathed on the front of the boat.
Other weekend activities included a small dinner party; a shower honoring my future, sister-in-law; dinner with Justin's extended family – Memaw, Aunt Penny, Uncle Larry, Aunt Regina, Uncle Bill, and his parents; Sunday lunch with my parents; and dinner + dessert with the McBride clan. Man, talk about a busy weekend!
How was your weekend? Anything exciting happen?

facebook // twitter // instagram // pinterest // bloglovin'