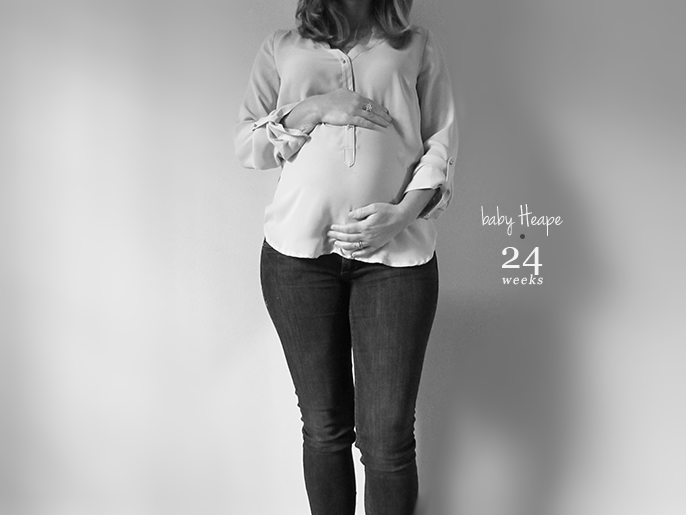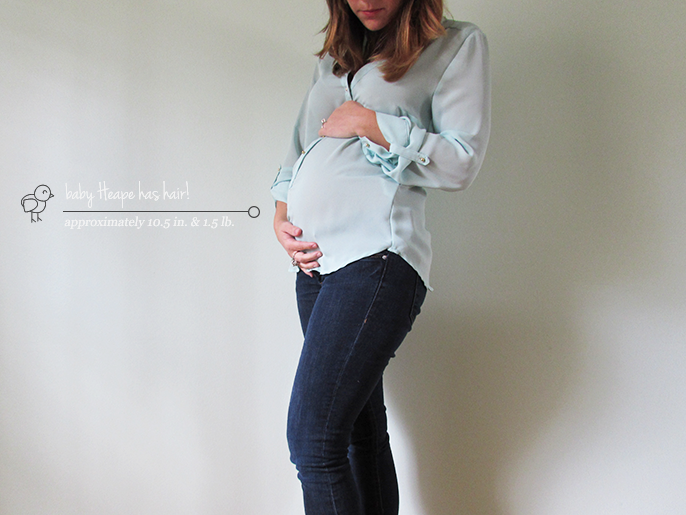 For the first time someone noticed and complimented my baby bump. A total stranger! It was the sweetest girl and I was honestly so flattered. I guess that means I've officially made it past the she-eats-too-many-donuts and into the she's-most-definitely-pregnant stage of pregnancy.
At 24 weeks, baby and mama are steadily growing. This week baby girl is a little over a pound. It's crazy to think she will grow 6x in weight over the next 3 months.
How far along are you?
 24 weeks, 2 days.
Best moment(s)?
 Justin finally feeling baby girl squirm!
Food cravings or aversions?
 Mint chocolate chip ice cream.
Symptoms?
 Aside from nose bleeds
(gross, I know)
, I'm feeling good.
Sleep?
 Restless nights, but I'm sure that's because baby is a little night owl.
Gender?
Baby Heape is a girl!
Movements?
 Yes, she's an active little chick.
Cranky or happy?
 Cranky and happy, but only cranky whenever I don't get food or enough sleep.
Maternity clothes?
 Still wearing most of my normal clothes, but did splurge on
these
maternity jeans recently.
Miss anything?
 After months of no sushi, I'm really craving a rainbow roll.
What are you looking forward to? Our 4D ultrasound and reaching the 3rd trimester.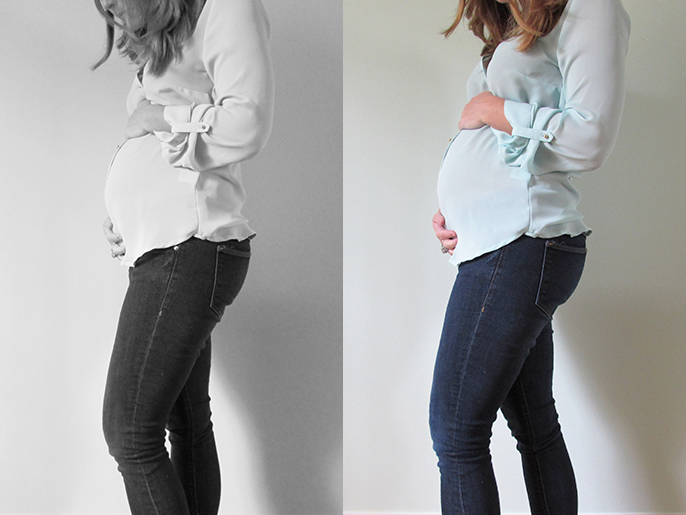 Other pregnancy posts,

facebook // twitter // instagram // pinterest // bloglovin'