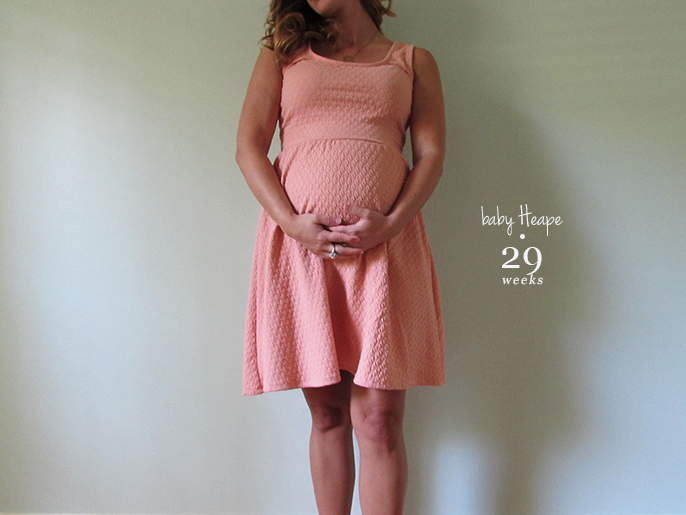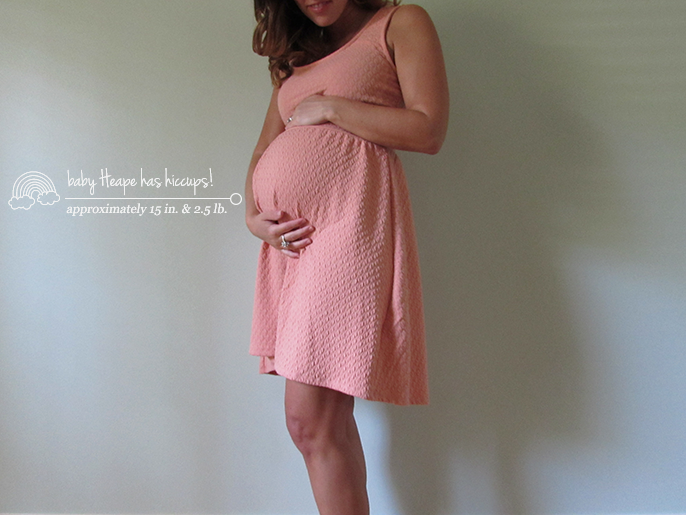 The reality that baby girl could be here in the next 2 months set in this week! That's right, 2 months. In less than 7 weeks, I'll be considered full-term. And honestly, we'd be happy to have baby girl here anytime after June 15th. (That marks 37 weeks, which means she may be done cooking in there.) But really, how crazy is that? It seems like time is flying by.
I will admit that it put the pressure on to check-off a few to-dos for her nursery. My little project for her room is underway and I honestly can't wait to share it. It's so personal and I'm so happy with how it's going – I think it's going to be perfect.
How far along are you? I am 29 weeks.
Best moment(s)? Seeing baby girl in 4D + Justin's excitement. It was pretty amazing seeing our girl up-close and each of her tiny features. It was like she was here already.
Food cravings or aversions? Ginger Ale, strawberries, and anything chocolatey.
Symptoms? Lots of aching, specifically in my back. Sitting has become very uncomfortable!
Sleep? I've woken up a handful of times to pretty strong kicks and jabs, but for the most part I'm up and down for bathroom breaks.
Gender? Baby Heape is a girl!
Movements? Yes and I can't get enough of it. I love watching her move across my stomach too!
Cranky or happy? I'm happy, but bossy – this may be a normal state.
Maternity clothes? Oh yea, and I'm loving my new, white skinny jeans from GAP. (I bought them on sale.) 
Miss anything? A good night of sleep! (I hear this doesn't happen for awhile.)
What are you looking forward to? Our first baby shower, which is only a few weeks away.
Other pregnancy posts,

facebook // twitter // instagram // pinterest // bloglovin'