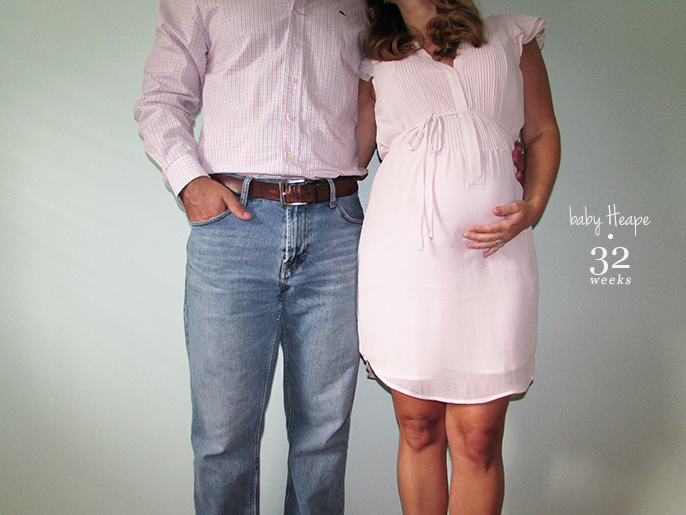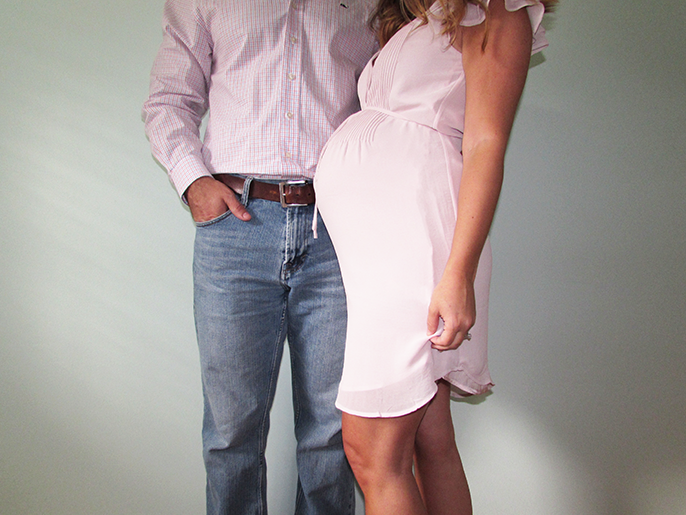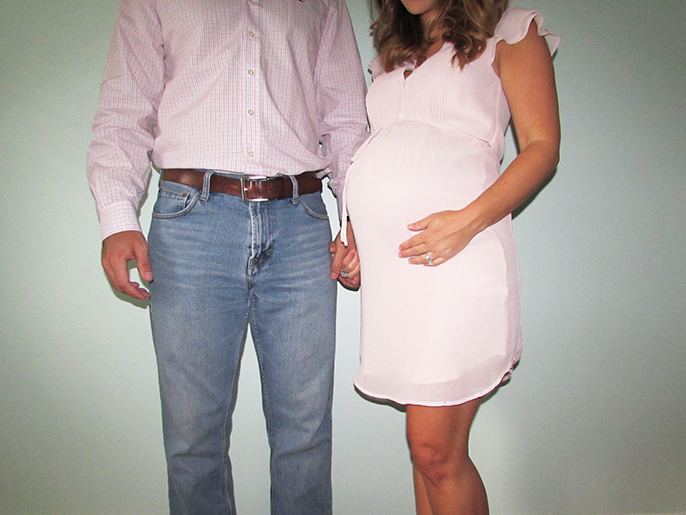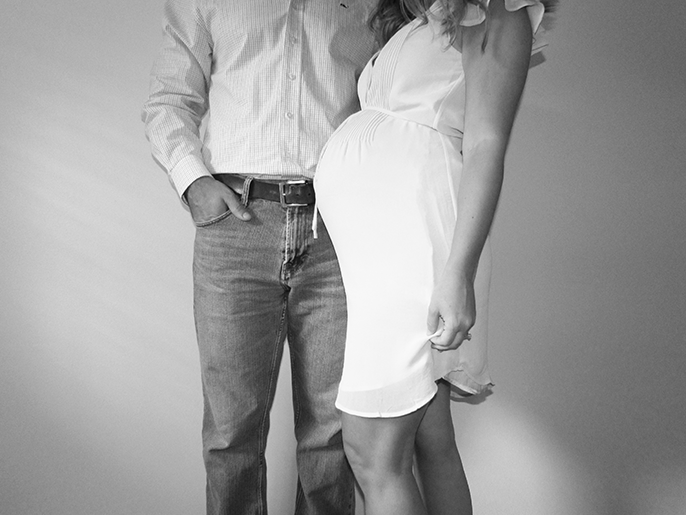 This week I convinced Baby Daddy to get in on my bump photos. He was probably only persuaded because it was our anniversary week (and I don't respond well to being told no these days), but either way he's present. And because he's in the pictures, I'm pretty sure they are my favorite to date!
How far along are you? 32 weeks, 1 day. Photo taken at 31 weeks, 5 days.
Best moment(s)? Definitely feeling baby girl move. It makes me so happy to feel her move to our voices and music.
Food cravings or aversions? Ice-cream, popsicles, frozen yogurt, etc. and still, ginger ale.
Symptoms? My feet have started to swell, lots of back aches, and often I get short of breath.
Sleep? I'm up and down a lot throughout the night, mostly for bathroom breaks but I'm usually woken up by Miss Priss giving me a nice jab or two.
Gender? Baby Heape is a girl!
Movements? Yes, I find myself just staring at my belly waiting to see her move. It's definitely my favorite part of being pregnant.
Cranky or happy? Happy, happy, happy! But according to my mother, I'm mean to everyone. Sorry, I'm not sorry.
Maternity clothes? Oh yea, I'm there.
Miss anything? My normal jeans, sushi, and sleeping on my stomach.
What are you looking forward to? Our first baby shower, which is this Saturday!
Nursery Update // We've got the accent wall painted, the crib together, and the changing table in. Justin and my dad worked hard this past week on building the changing table and I couldn't love it more. Not only is it everything I'd hoped, but the sentiment behind it is more than I could've asked for. As we make progress on baby girl's room, I'll try to give you updates. (The to-do list is still way longer than the done list.)
Specialist Update // We have an appointment next week with another specialist out of Atlanta that travels to Macon once a month. He was recommended by our pediatrician and a friend at church. Although we'd be completely satisfied with Doctor #1, we feel like the Lord opened this door for a reason – so we're going to meet with him next Tuesday. Prayers for discernment would be greatly appreciated.
Other pregnancy posts (this list is getting long!),